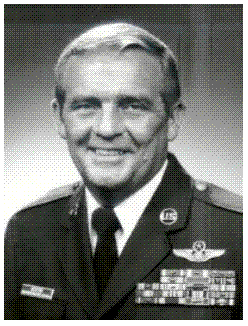 CMSgt Jerry Steven Keaton, USAF (Ret.)

Born in Roanoke, VA on Sep. 10, 1940
Died Jan. 10, 2009 and resided in San Antonio, TX.
Visitation: Monday, Jan. 19, 2009
Service: Tuesday, Jan. 20, 2009
Funeral Home: Porter Loring Mortuary North
Cemetery: Fort Sam Houston National Cemetery

CMSgt Jerry Steven Keaton, USAF (Ret.), age 68, passed away on Saturday, January 10, 2009, in San Antonio.

He was born in Roanoke, Virginia on September 10, 1940.

He received a Bachelor of Arts degree (Magna Cum Laude) at the University of Maryland in Psychology.

Jerry proudly served 26 years in the USAF and last served as the Electronic Security Command Senior Enlisted Advisor during the 1980's. His awards and decorations include two Distinguished Flying Crosses, three Meritorious Service Medals, a Vietnamese Service Medal with 10 Campaign Stars and the Vietnamese Cross of Gallantry with Palm.

After his service years he worked at Denny's as a Manager and Store Trainer for 18 years.

He enjoyed fishing w/ his son Jeremy. He was also an avid Spurs Fan.

He was a very loving and caring person battling COPD for 7 yrs in which he never complained.

He left us the same way he lived, peacefully. He will be sadly missed by many but especially by his wife of 31 years, Audrey, whom he gave 31 years of a wonderful life and love in America and their son, Jeremy.

He was preceded in death by his parents, Greely Dee Keaton and Pauline Beach Keaton Williams; two sisters, Anne Langdon and Brenda Woods.

He is survived by his wife; Audrey; 2 children, Jeremy and Kimberly; 3 sisters, Judy Hurlburt and husband, Al, Bonnie Gay, and husband, Tim, Connie Kendrick and husband, Ronnie; a brother, Jeffrey Keaton and wife, Shelly; sister-in-law, Gill Ames and husband, Chris; brother-in-law, Peter Fleckney and wife, Cindy. Also numerous nieces and nephews and little buddy George. As well as neighbors and friends, many of whom called him "Dad", who felt they were family.

Those who desire may send donations to the American Lung Association, 8207 Callaghan Rd., Ste. 140, San Antonio, Texas 78230.

This Memorial Obituary provided by Porter Loring Mortuary North

Darr King added:

Please post this obit on Jerry Keaton to the Silent Warrior site. Jerry was one of the very best! Spent many a mission and many a TDY with Jerry. A sad day! Darr.