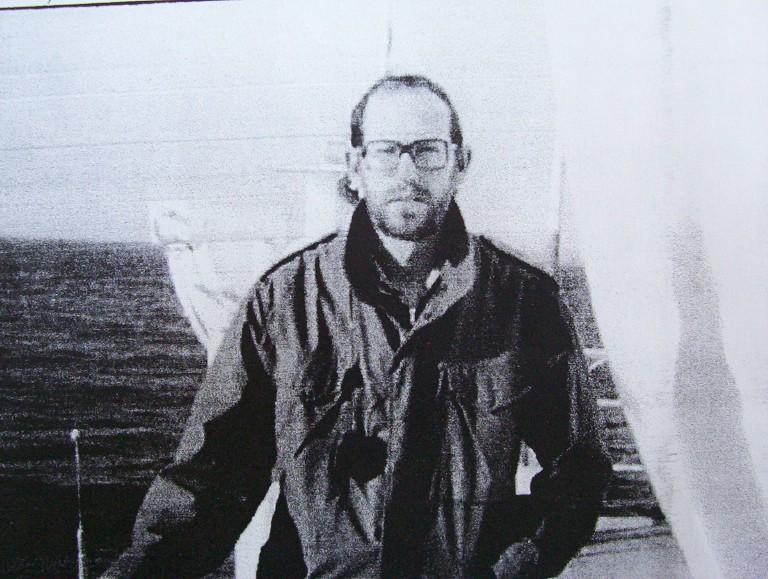 James E. Cook, CMSgt (Ret), USAF James Edward Cook, 66, of Kane'ohe, HI died October 18, 2006. Born in Wheeling, West Virginia. Retired US Air Force electronic intelligence technician. Survived by wife, Hiroko; son, Kevin Hiroki; stepson, Michael Spencer. Committal service 1 pm tomorrow at Hawaii State Veterans Cemetery. Arrangements by Woolsey-Hosoi Mortuary Services.

Comments from Air Force service mates:

I met and became close friends with Jim in 1966 when he came back for his second tour at Wakkanai Air Station, Japan. Maintained contact with him and his family through the years and then in the early 80's he was assigned to the Intelligence Center Pacific (IPAC) Camp H.M. Smith here in Hawaii where I had been since 1973. After he retired from the Air Force, he temporarily left his family here and went to work at one of our sites in California for a while but soon decided to come back home where he worked part time at various jobs. He and his family lived comfortably on the windward side of the island of Oahu about 20 minutes from Honolulu. A quiet and contemplative man, he loved his wife and family, and to have a beer with his friends.

SMSgt (Ret) Gordon W. Sims (ELINTer)

I was stationed with Jim Cook at the 6915th Scty Sq, Hof, Germany and later at NSA. Jim was the Head ELINT analyst in the "day shop" at Hof. In my opinion, Jim knew more about the mission than anyone there and was a terrific analyst. Very sure that was what he did at NSA. Kept continuing communications with him while he was in Hawaii with IPAC (Intelligence Center Pacific). Jim was probably one of the few, if not the only ELINTer stationed at ground sites, airborne, and then shipborne special duty. We became close friends through email the last 5 years. Mostly spoke of sports, old war stories, and how we hated doctors, tests, medications and procedures. Not able to put in words the feeling and pride I have in knowing Jim.

SMSgt (Ret) Jim McDaniel (ELINTer)

I met Jim Cook in 1958. We both went to ELINT school at Keesler AFB and shipped out in the fall of that year to Wakkanai, Japan. A year later, I shipped to Hof, Germany. Jim stayed at Wakkanai. Two years later I returned to Wakkanai. Jim was still there. A year later, we shipped out to Taiwan. I got married in 1965 and Jim as my "best man." We both visited each other often whenever we were near. When we were stationed at the same location, we often went out together and were known as Mutt and Jeff because he was so tall and I was short. But we had good times. I also had prostate cancer. I told Jim about it after I had my surgery in 1995. I expected Jim to get tested but sadly, he didn't. I wish I had been more forceful. In 2002, I visited Jim in Hawaii when he informed me he too had cancer and it had spread...he was still able to get around but with some difficulty. I'll miss him.

SSgt Ed Danner (ELINTer)

Had the very good fortune of serving with Jim at Eielson, 6985th SS, in the early 70's. Jim was the senior ELINT operator and supervised the ELINT section. Enjoyed flying with Jim. He was quiet, unassuming and had a sharp wit, turning a very long mission into a "quick trip." He was an absolute professional, served with dignity and integrity. Jim also served a tour aboard the USAFS General H.H. Arnold...a missile tracking vessel converted from a WWII troop carrier. Jim was one of the few ELINTers who served at/on all platforms...ground site, airborne, AND shipborne. We were better airmen, for you having passed our way. Rest in peace, mi amigo.

CMSgt (Ret) Darr King (ELINTer)

Photo is of James Cook on board USAFS General H.H. Arnold.